Leaders of today, making way for the leaders of tomorrow.
Get to know the interdisciplinary team working to amplify the growth and development of talent within senior care administration. With a focus on creating greater, more accessible avenues for opportunity, this group understands the responsibility they have to help meet the demands of an ever-increasing senior population. We are incredibly grateful for their contributions of time and energy.
Connect with us today to find out how you could join this impressive group in their pursuit of fortifying the aging services sector.
Dana Bradley
Dean of the Erickson School of Aging Studies at University of Maryland, Baltimore Campus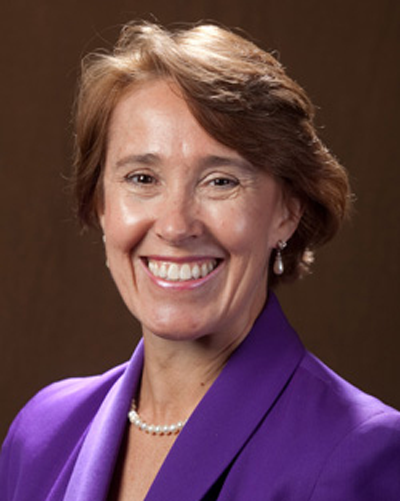 Dana Burr Bradley is dean of the Erickson School of Aging Studies. Most recently, she has worked in close collaboration with the World Health Organization on strategies to make communities both age-friendly and great places to retire. Before coming to UMBC, she was affiliated with Western Kentucky University, Duke University, and UNC Charlotte, where she directed transformative and strategic change initiatives for nonprofit organizations focusing on leadership and policy challenges in an aging society.
A fellow of the Gerontological Society of America and the Academy for Gerontology in Higher Education, Dr. Bradley says that leadership, which means suggesting "the possible" and crafting an environment of "the probable," is important to her. Currently treasurer of the Association of Gerontology in Higher Education, she has served as past president of the Southern Gerontological Society and secretary of the Gerontological Society of America.
She completed her Ph.D. from Carnegie-Mellon University as a Rockefeller Foundation humanities fellow and has worked extensively on long-term care, generational and longevity economy policy issues.
Robert Burke
Professor Emeritus in Residence of Health Policy and Management and of Clinical Research & Leadership; and Director, Wertlieb Educational Institute for Long-Term Care Management at George Washington University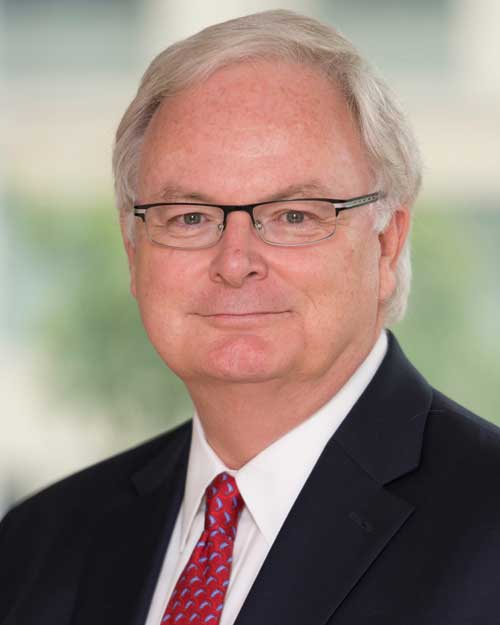 Robert E. Burke, PhD joined GW as the director of the Wertlieb Institute for Long Term Care Education and Management in 2002. After sixteen years of distinguished service to GW he was awarded the title of Professor Emeritus on Health Care Policy and Administration.
While at GW, Dr. Burke was awarded several federal grants. These include the development of a certificate program in health information systems and the review of cost of care models for the Veterans Administration. For the VA, he has been appointed to various committees and projects. For example, in 2016 as a subject matter expert for the VA Commission on Care.
He holds earned bachelor and master's degrees from Boston College and an earned doctorate in Philosophy (Medical Sociology) from University of Florida.
Steve Chies
Vision 2025 Co-Chair — Supply & Demand Study Charter Chair | Program Director for Long-Term Care at St. Joseph's College of Maine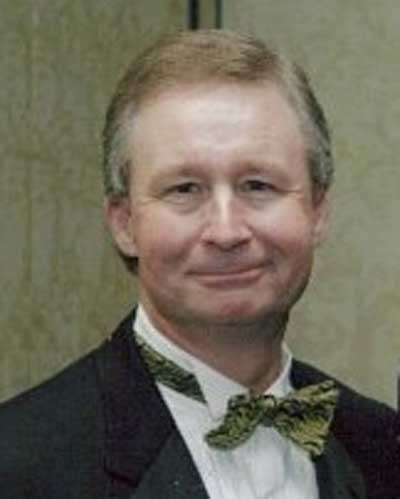 Steve Chies has been engaged and active in the long-term care sector for four decades in both for-profit and nonprofit organizations.
Most recently, he is the program director for long-term care at St. Joseph's College of Maine, where he oversees courses and teaches online in long-term care studies. He has taught at the University of Minnesota; University of Wisconsin, Eau Claire; and Minnesota State University at Mankato.
Steve has served in a number of volunteer leadership positions in state and national associations, including as chair of the National Association of Boards of Examiners of Long Term Care Administrators. He has been a fellow at ACHCA for a number of years.
John Cochrane
President and CEO of HumanGood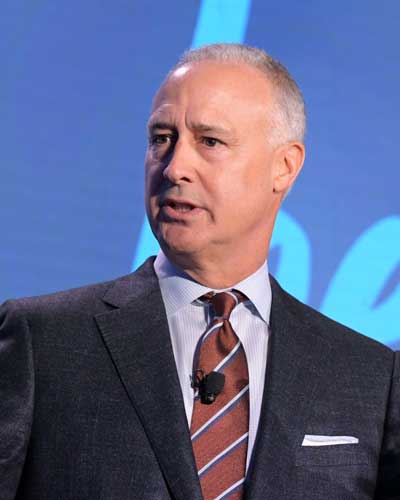 As president and chief executive officer of HumanGood, John Cochrane is responsible for the strategic direction of the company, overseeing operations, and serving as the primary liaison to the HumanGood board of directors. With the recent affiliation with Presby's Inspired Life, HumanGood now operates 21 Life Plan Communities and 95 affordable housing communities in six states serving more than 13,000 residents. HumanGood is one of the largest nonprofit senior living providers in the country and carries a Fitch rating of A- with a stable outlook on its core California-based credit.
Previously, John worked for Lifespace Communities, where he served as chief operating officer overseeing 11 retirement communities in seven states. He also has worked as a practicing attorney specializing in real estate and finance.
John has a law degree from Northwestern University and a bachelor's degree in political science from Northern Illinois University.
Donald Husi
Managing Director at Ziegler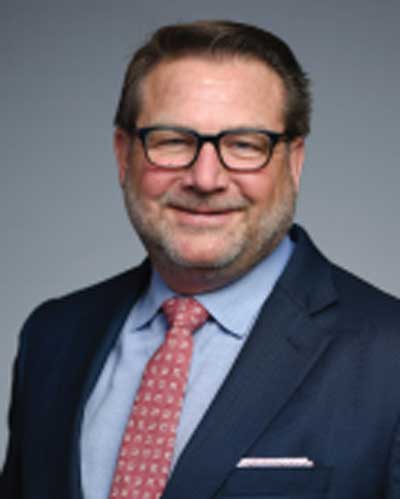 Donald Husi joined the Senior Housing & Care team at Ziegler in 2018. As managing director, he specializes in complex structured seniors housing transactions, including debt and equity transactions, financial advisory, and mergers and acquisitions assignments.
Prior to joining Ziegler, Don spent over 16 years in operations with American Retirement Corporation, now Brookdale Senior Living. He is a former licensed nursing home administrator in multiple states, has extensive turnaround/distressed asset operational experience, and managed the firm's not-for-profit third-party management business.
Don received a Bachelor of Science degree in health care administration from the University of Wisconsin, Eau Claire. He received a Senior Housing Executive Certificate from the University of Southern California, Davis, School of Gerontology, and the USC Marshall School of Business in 2016. Don is also currently a board member at the Center for Health Administration and Aging Services Excellence (CHAASE) at the University of Wisconsin, Eau Claire. He is a member of the American Seniors Housing Association, National Investment Center for Senior Living, Leadership Health Care, and Nashville Health Care Council.
Sean Kelly
Vision 2025 Co-Chair — Commitment of University Leadership Charter Chair | President and CEO of The Kendal Corporation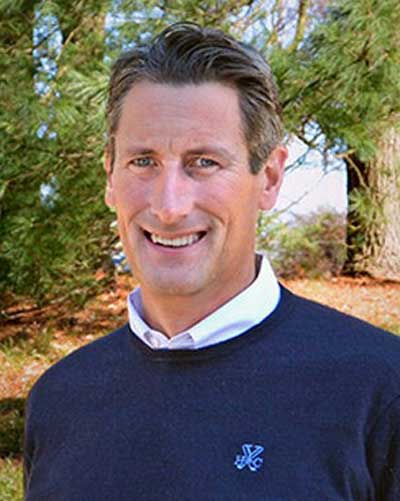 Sean Kelly joined Kendal in 2008 and took on his current role in 2016. Prior to 2016, while at Kendal, Sean was responsible for fostering a culture of continuous improvement through leading and managing new opportunities for growth and evolution for Kendal. Sean has been a frequent speaker on many topics, including senior housing development; emerging trends; organizational management; leadership; and affiliation, merger and acquisition processes.
Sean came to Kendal after 10+ years working with a development, finance, marketing and operations consultant to senior housing and service providers throughout the United States, where he served as principal.
Sean graduated from Ursinus College in Collegeville, Pennsylvania, in 1992 with a bachelor's degree in international relations, and in 2014 he completed an advanced management program at The Wharton School of the University of Pennsylvania in Philadelphia.
Ed Kenny
Vision 2025 Co-Chair — Partnerships Between Providers & Universities Charter Chair | Member of LCS Board of Directors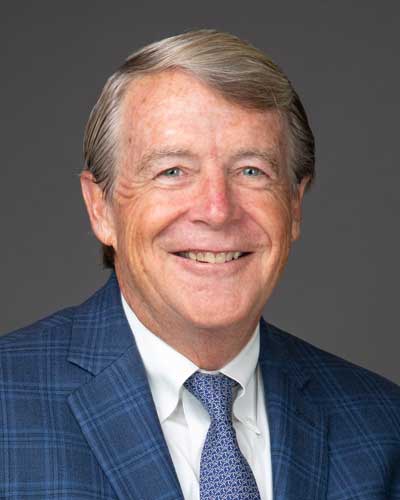 Ed Kenny has been involved in the senior housing profession for over 40 years.
Ed spent 39 years with Life Care Services (LCS) serving in a number of roles, including CEO and chairman of the board of LCS from 2006 to 2017. He retired as CEO in 2018 and today serves as a member of the LCS board of directors.
Throughout his career, Ed was active in a number of senior housing associations. He served on the boards of Argentum and the National Investment Center for Seniors Housing & Care (NIC), and served two terms as chairman of the American Seniors Housing Association (ASHA). He currently serves as co-chair of Vision 2025.
Ed holds a Bachelor of Science degree in health services administration from Providence College.
Keith Knapp
Career Pathways Charter Chair | Policy Advisor to the Office of the Secretary — Associate Professor of Health Management and Policy at the University of Kentucky's College of Public Health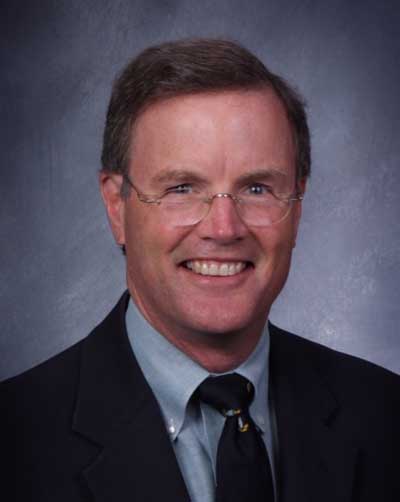 Keith R. Knapp, Ph.D., MHA, HSE, CFACHCA, joins the Office of the Secretary to serve as its policy advisor and provider liaison concerning services for older and disabled adults. He holds an appointment as associate professor in the Department of Health Management and Policy at the University of Kentucky's College of Public Health.
His current professional endeavors are rooted in 37 years of practice as a licensed nursing home administrator, ranging from managing stand-alone skilled nursing and rehabilitation facilities to leading Continuing Care Retirement Communities. He currently serves on the boards of Honor Flight — Bluegrass, and Volunteers of America National Services.
Dr. Knapp earned his undergraduate degree in arts and sciences and doctorate in gerontology from the University of Kentucky, and his MHA from Xavier (Ohio) University. He is a licensed NHA, certified fellow of ACHCA, and holds the Health Services Executive (HSE) qualification from NAB. He and his wife, Jane, live in Lexington.
Bob Kramer
Founder and Strategic Advisor at the National Investment Center for Seniors Housing & Care (NIC)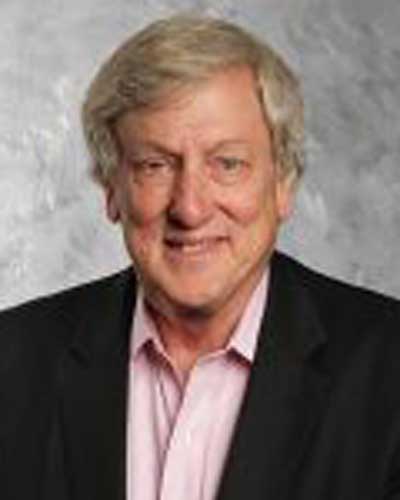 Bob Kramer is founder and strategic advisor at the National Investment Center for Seniors Housing & Care (NIC). He is also president of Nexus Insights, an advisory firm that helps clients redefine aging and rethink aging services. He is broadly recognized as one of senior living's most influential and high-profile thought leaders and connectors.
He stepped out of the CEO role in 2017 and continues to serve NIC in the role of strategic advisor. In 2019, Bob conceived of and championed "The Forgotten Middle," a landmark study of the health and socioeconomic status of middle-income adults who will be 75+ in 2029 and their ability to afford private-pay senior housing and care. In March 2020, Bob launched Nexus Insights to "rethink aging from every angle." The firm leverages a network of leading thinkers and thought leaders to develop provocative insights and actionable models to transform the current understanding of aging and catalyze the next generation of aging services.
Bob was educated at Harvard and Oxford Universities and holds a Master of Divinity degree from Westminster Theological Seminary.
Christy Kramer
Paid & Quality Internships Charter Chair | Vice President, Student Engagement & Workforce Relationships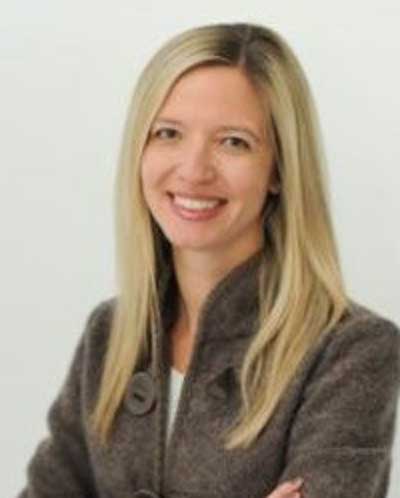 Christy Kramer develops and executes an aging services workforce development strategy with a primary focus on the pipeline of postsecondary students. She is responsible for cultivating ongoing university relationships to advise, identify and promote programs to connect students to LeadingAge and aging services providers.
Working closely with external stakeholders Christy identifies sustainable resources for students seeking a career in aging services. She collaborates with members in the creation and promotion of access points for students to connect with aging services providers. Christy develops strategies with members to increase the attractiveness of the field and develop career pathways for university graduates. Through her work with universities and students, she explores and develops promising approaches to increasing the pipeline more broadly.
Christy graduated from The George Washington University with her master's in health services administration with a focus in long-term administration. She has her Bachelor of Science degree from Cornell University.
Bob Lane
President and CEO | American College of Health Care Administrators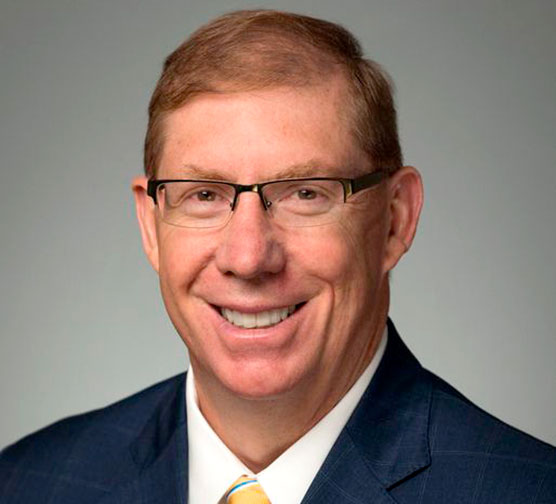 Bob Lane serves as president and CEO of the American College of Health Care Administrators (ACHCA). The association's immediate past board chairman and a board member before that since 2013, Bob most recently provided operations consulting for healthcare providers for BKD CPAs and Advisors.
Bob is a licensed nursing home administrator who began his long career with National Healthcare Corporation in Missouri, serving a 13-year term ending in 2000. Since then, he has worked in skilled nursing, assisted living and long-term acute care in his native Oklahoma. His previous involvement with ACHCA includes stints as the Oklahoma and Missouri chapter president and District 5 director. Among other posts, he has been on the faculty for the health administration program at St. Joseph's College of Maine.
Bob holds a bachelor's degree in allied health administration from the University of Kansas, and a graduate certificate in gerontology and master's degree in health and human services administration from the University of Oklahoma.
Randy Lindner
President and CEO of the National Association of Long Term Care Administrator Boards (NAB)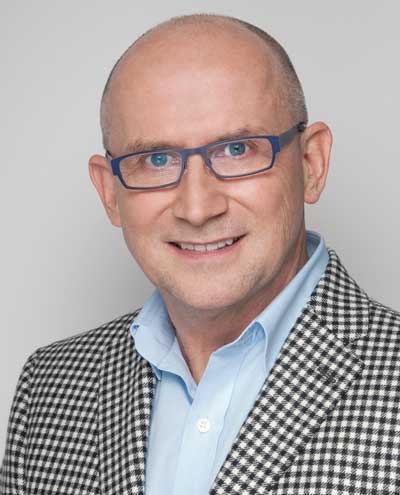 Randy Lindner is president and CEO of the National Association of Long Term Care Administrator Boards (NAB) and the NAB Foundation. The NAB represents boards of licensure for senior living and health services leadership in the 50 states and the District of Columbia.
Randy is actively involved in shaping health care policy through leadership roles and active participation in the Federation of Associations of Regulatory Boards (FARB), Vision 2025, the National Emerging Leadership Summit (NELS), and the Center for Excellence in Assisted Living (CEAL). He is also a former member of the board of directors for the American Society of Association Executives.
In addition, Randy is president of Bostrom Corporation, an association management company headquartered in Chicago with offices in Washington, D.C., and Monterey, California.
Christian (Chris) Mason
Director of Programs Charter Chair | President and CEO of Senior Housing Managers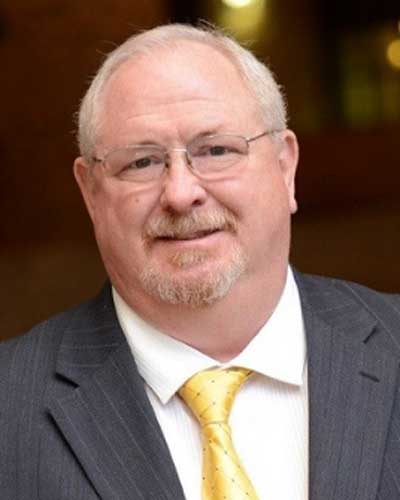 Christian (Chris) Mason is president and chief executive officer of Senior Housing Managers, located in Wilsonville, Oregon. Senior Housing Managers owns or operates assisted living, residential care communities, and nursing centers in Oregon, Washington, Nebraska, Arkansas, and Michigan.
Chris' career in long-term care spans 30 years. He has worked as a small owner operator and a regional multifacility operator, as well as being part owner of an international real estate investment trust.
At the national level, Chris currently serves on the National Center for Assisted Living's board of directors as the immediate past chair. He is an active member of the American College of Health Care Administrators (ACHCA) and wrote a certification manual for assisted living administrators.
He holds a bachelor's degree from Lyndon State College in Vermont, a master's in business administration from the University of New Hampshire, and is currently a Ph.D. candidate in business with George Fox University in Newburg, Oregon. He has earned certifications from ACHCA as a licensed and certified nursing home administrator and assisted living administrator.
Steve Nash
Partnerships between providers & Universities Charter Chair | President and CEO Stoddard Baptist Home Foundation, Inc.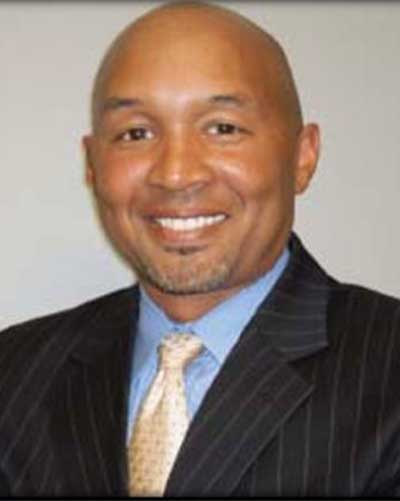 Steven A. Nash is the President and CEO of the Stoddard Baptist Home Foundation. Stoddard Baptist Home, Inc. has a legacy of caring for the elders in the District of Columbia since 1902 and operates Stoddard Baptist Nursing Home, a 164-bed nursing facility. Mr. Nash is also leading the development of Presidential Estates at Sycamore Hill, an assisted living facility in Mitchellville, Maryland. Additionally, under Stoddard's management is Stoddard Baptist Global Care, a 259-bed facility and Stoddard Adult Day Care Center, a 55 participant Adult Medical Day Treatment Program.
Mr. Nash has served elders since 1986 in a variety of roles, including as a Licensed Nursing Home Administrator since 1994. He is active in his community and profession, where he has served on several local and national association boards. The American Health Care Association selected him as a member of "Future Leaders of Long Term Care in America" and he was a recipient of a national grant for training nursing home administrators by the National Caucus on Black Aged. He also led a demonstration project for the D.C. Office on Aging to examine innovative ways to provide care for those with Alzheimer's disease. He is a board member of LeadingAge D.C., an appointed member of the District of Columbia State Health Planning and Development Agency (SHPDA) and recipient of the 2016 Dr. Herbert Shore Outstanding Mentor Award.
Steven Nash is a native Washingtonian and graduate of Princeton University.
Doug Olson
Vision 2025 Founding Director | Director of the Center for Health Administration and Aging Services Excellence (CHAASE) — Professor of Health Administration at the University of Wisconsin, Eau Claire (UWEC)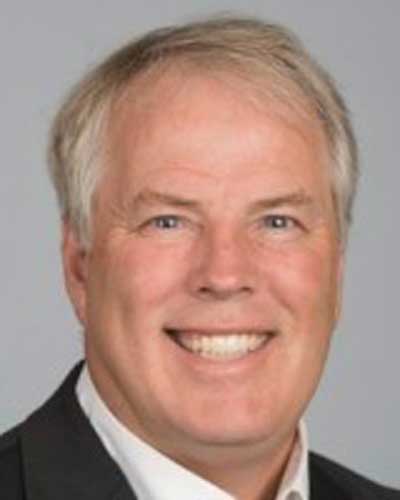 Douglas M. Olson, Ph.D., MBA, devoted 12 years to leading long-term care communities prior to his academic career. Dr. Olson has been published in a variety of journals, has given numerous presentations, and has served on a variety of professional and organizational boards.
His current research about and advocacy for the profession has sparked a national collaboration among senior living organizations, academic programs, trade and professional associations, consumers, and regulatory agencies to mount a concerted, intentional and coordinated effort to properly prepare enough future leaders in this field to meet the anticipated demand — known as Vision 2025 — for which he now serves as the founding director.
He earned his B.S. in health care administration from UWEC; MBA from the University of St. Thomas; and Ph.D. in health services administration, research and policy from the University of Minnesota. He is a licensed NHA and fellow of ACHCA.
Mike Schanke
President of Oakridge Gardens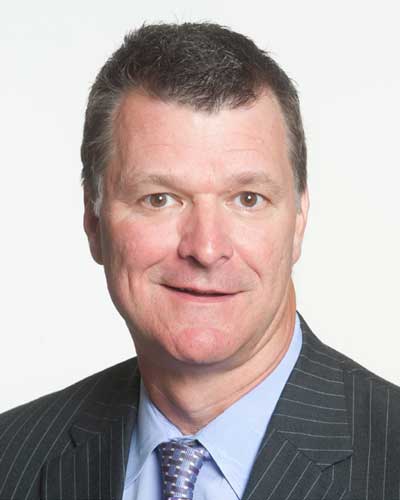 Mike Schanke, BS, NHA, is the President of Oakridge Gardens in Menasha, Wisconsin. Oakridge Gardens provides short term rehabilitation, memory care, skilled care and assisted living services for seniors.
Mike began his career at Oakridge in 1985 and assumed ownership in 2010. Mr. Schanke has been very active in both Leading Age Wisconsin and the Wisconsin Health Care Association in a variety of leadership and committee assignments. Mr. Schanke most recently served as the Convener of the Center for Health Administration and Aging Service Excellence at UW-Eau Claire and is currently in the role of Past Convener. Mike and his wife Amy have also been very active in their Fox Valley community over the years.
In 1985, Mike graduated with his bachelor's degree from UW-Eau Claire's Health Care Administration program.
David Schless
President of American Seniors Housing Association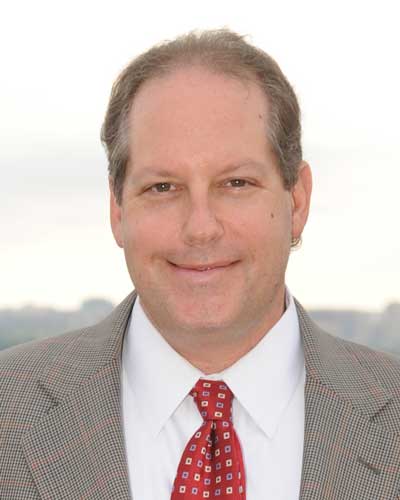 David S. Schless has served as president and CEO of the American Seniors Housing Association (ASHA) since its creation in 1991. ASHA is composed of senior executives from the nation's leading developers, owners, operators and financiers of purpose-built, professionally managed seniors housing. ASHA provides thought leadership related to quality and innovation, research, strategic business information, and influences legislative and regulatory matters.
David serves as treasurer of the Seniors Housing Political Action Committee, the oldest and largest PAC focused exclusively on supporting federal candidates who support the development and preservation of quality housing and services for seniors.
He holds a Bachelor of Science degree from the Center for Aging and Human Development at the University of Connecticut, and a Master of Science degree from the Department of Applied Gerontology/Center for Studies in Aging at the University of North Texas.
Christy Herle, CAE
Senior Director of Member Relations at American Health Care Association (AHCA/NCAL)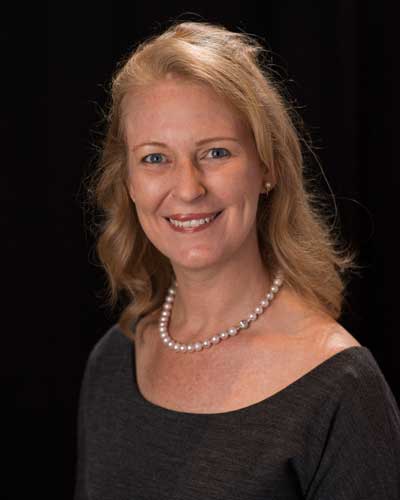 Christy Herle, CAE, has served skilled nursing and assisted living providers for over 12 years. As the Senior Director for Member Relations for the American Health Care Association and the National Center for Assisted Living (AHCA/NCAL), Christy develops, executes, and evaluates association initiatives to support leadership development, information exchange and connection member benefits. Her responsibilities include, among other things, coordination of the association's workforce efforts and oversight of the Future Leaders program an annual leadership development program.
With over 20 years of experience as an association professional, Christy has focused on member engagement, strategic planning, leadership development and diversity/equity/inclusion. Early in her career, Christy worked in child welfare and juvenile justice with a focus on the connection between child maltreatment and delinquency.
Christy is a Certified Association Executive (CAE) and holds a Master of Science in Professional Counseling from Georgia State University and a Bachelor of Science in Family and Child Development from Auburn University.
Dan Schwartz
Chief Operation Officer at Abode Healthcare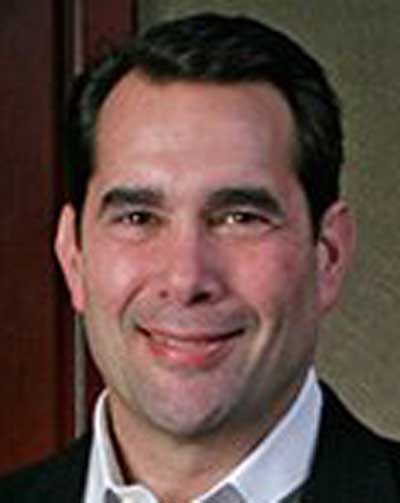 Dan Schwartz has enjoyed a 30-year career across a broad variety of senior housing and health care businesses. The first 20 years of Dan's career were dedicated to senior housing and services, initially with Life Care Services and then Sunrise Senior Living, culminating with serving as senior vice president of North America Operations. In 2010, Daniel embarked on the second chapter of his career with a focus on transitioning to nonacute, home- and community-based health care services.
Dan joined Addus HealthCare, a leading provider of home-based care services, as chief operating officer in 2010. In 2012, he joined Almost Family as chief operating officer. He transitioned to an executive role in the combined LHC Group in May 2018. In January 2019, Dan joined Active Day as chief operating officer. Active Day is a leading operator of medical, adult day care centers serving senior and adult ID/DD populations.
Daniel is a graduate of The George Washington University, having received a master's in health services administration in 1991. He's been married for 13 years to his wife, Robin, and has two children: a daughter, Devon, and son, Graham.
Robyn Stone, DrPH
Senior Vice President for Research at LeadingAge and Co-Director of the LeadingAge LTSS Center at UMass Boston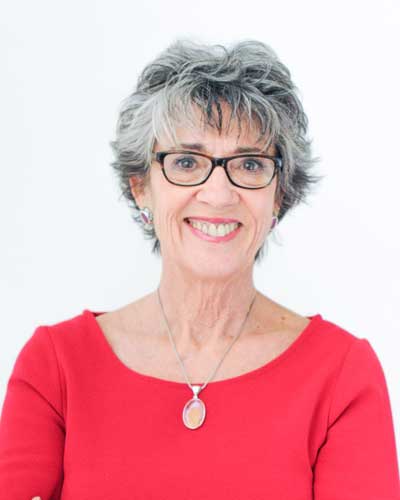 Robyn Stone has over 40 years of experience as a researcher and policymaker in long-term care and aging services. Dr. Stone has developed and managed many studies to identify best practices in aging services delivery; evaluate program processes and implementation; and assess outcomes for consumers, staff and organizations.
Dr. Stone also serves as a bridge between the research and policy and practice communities at the federal, state and local levels. She served on the National Advisory Council for the Bipartisan Policy Center's Task Force on Senior Housing and Health.
As a National Academy of Medicine (NAM) member, she serves on several committees, including NAM's Health Sciences Policy Board and the Committee on Care Interventions for Individuals with Dementia and their Caregivers. Dr. Stone is a member of the Center for Health and Social Care Integration National Advisory Board and the NIA Impact Collaboratory Transforming Dementia Care Stakeholder Engagement Committee. She is currently consulting with government officials in Singapore on a regional housing plus services initiative.
John Schulte
Vice President of Quality Improvement at Argentum
David Wolf
Professor & Academic Coordinator of Healthcare Management at Lynn University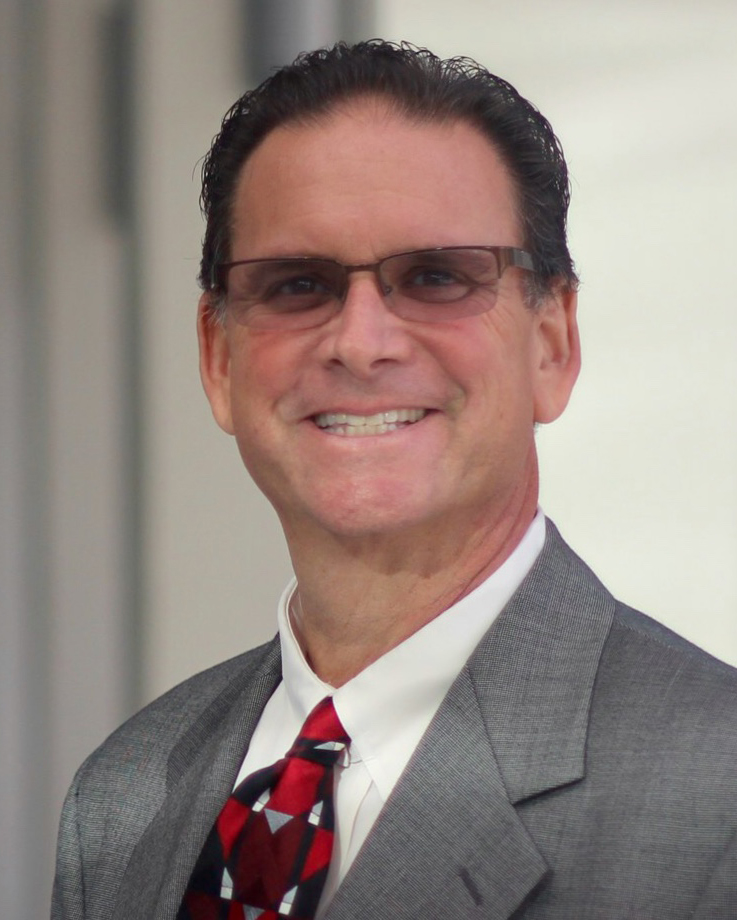 Dr. David Wolf began his career in long-term care accounting and finance and is a nationally recognized expert in long-term care. He purchased his first nursing home in 1990 and successfully grew his company so that by the time of its sale in 2000, his organization encompassed a skilled nursing facility, assisted living facility, home health care agency, nurse staffing agency and outpatient rehabilitation facility serving the Southern New Jersey community.
Dr. Wolf conducts extensive research in the areas of long-term care quality improvement. He is an academic board member and fellow of the American College of Health Care Administrators and is a certified nursing home administrator, certified assisted living administrator, and certified administrator of subacute care services. He is licensed to practice in Florida and New Jersey.
Dr. Wolf graduated from Villanova University in 1983 with a Bachelor of Science degree in administrative science. David graduated with distinction from Cabrini College in 2007, where he received his Master of Science degree in organizational leadership and graduated in 2012, obtaining his Ph.D. in organizational leadership and business strategy with highest honors from Eastern University in St. Davids, Pennsylvania. In 2018, he also received a master's degree in jurisprudence, specializing in health care and hospital law from the Seton Hall University School of Law.